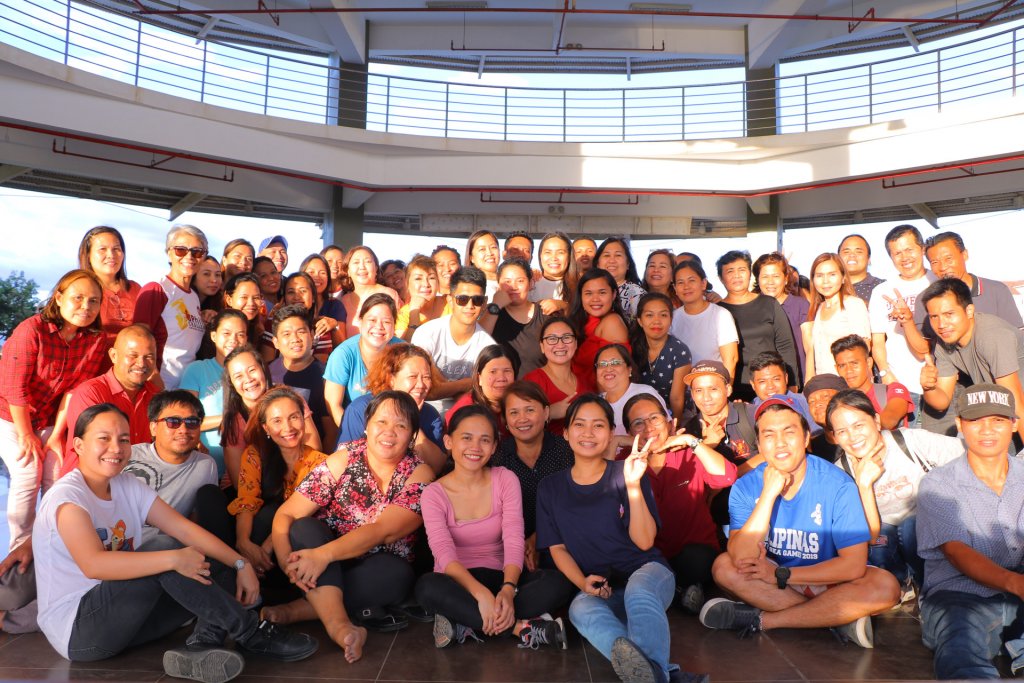 Pakiglambigit!
On a hot, yet windy day of 14 December 2019, the administrative staff held their Pakiglambigit, where they competed in a series of physical activities.
With only a week and a half left to finish all reports and to meet deadlines, the administrative staff still spared their weekend of rest to participate in this HR-hosted event, together with the Legal office and Public Information Office.
Those present were grouped into four teams where they were tasked to start the day off with their team names and cheers. Group 1 blessed the day as 'OK KEYU', group 2 as 'Team Von Dutch', not underestimating the A-team, group 3 as 'GirlTrends', and group 4 reminding everyone that we are 'One Team, One Goal'.
Chancellor Corro was present to deliver her remarks and to provide words of gratitude for the work done, especially in the past week, as well as encouragement for an even more challenging week ahead. She also hosted a game segment of her own where the four groups were asked to line up according to the number of siblings, residence distance (from UPPS SRP), number of suitors, etc.
The day ended with everyone winning exciting prizes from the raffle draw.