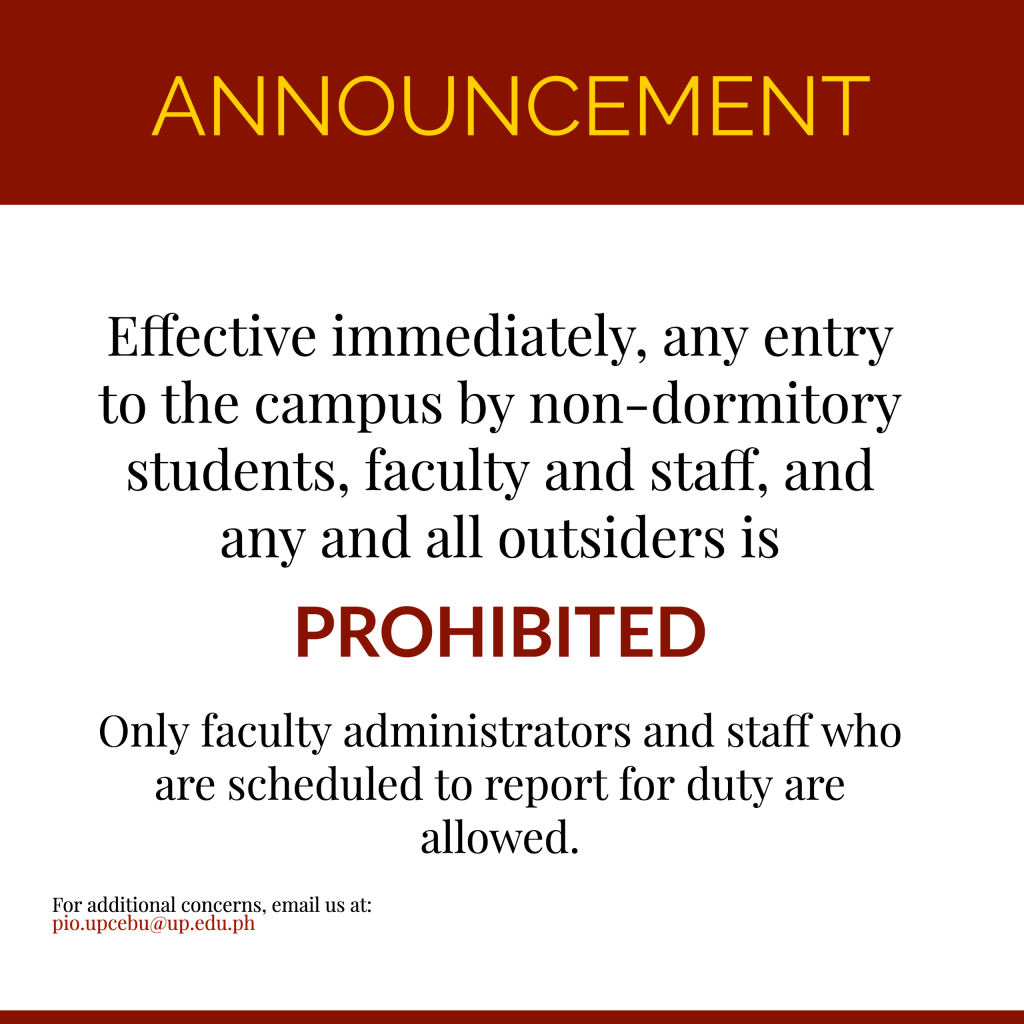 19 March 2020
MEMORANDUM NO.: CLDC-2020-061
TO: ALL PERSONNEL THRU THE OFFICE HEADS; ALL FACULTY THRU THE DEANS; ALL STUDENTS THRU OSA, USC
CC: OVCAA; OVCA; OUR; OSA; PIO; SSU; OCA
FROM: ATTY. LIZA D. CORRO, Chancellor, UP Cebu
SUBJECT : Campus Entry Prohibition
Pursuant to my class suspension (online and in person) Memorandum No. CLDC 2020-60, effective immediately, any entry to the campus by non-dormitory students, faculty and staff, and any and all outsiders, is prohibited except for faculty administrators and staff who are scheduled to report for duty for the day, based on the schedule as submitted to their unit head.
Deans are no longer allowed to give exceptions to students prohibited from entry, regardless of any academic reason. Those who insist entry to school outside of those mentioned above will need approval from the Chancellor.
RELATED: ADVISORY: Suspension of Classes in UP Cebu
Construction workers are not covered by this Order. They are subject to their own company's directives.
This Order takes effect immediately until further notice.
For immediate compliance.
RELATED: Implementation of Alternative Work Arrangements