Regional and urban planner Atty. Mark Anthony Gamboa facilitates the Investment Planning for FireChecked Lapu-Lapu barangays.
Atty. Gamboa underlines FireCheck Project outputs — fire hazard maps, suitability maps, and fire spread simulation, among others — as objective evidences that help inform today's fire disaster investment planning and policy processes.
"You're one of the few (cities in the country) na merong ganitong [FireCheck] data. Kailangan natin itong ma-harness through good proposal and good project briefs that would encourage decision-makers to act, fund and implement these projects", said Atty. Mark Gamboa, a regional and urban planner, in his address before Mandaue government units during our Investment Planning with FireChecked barangays.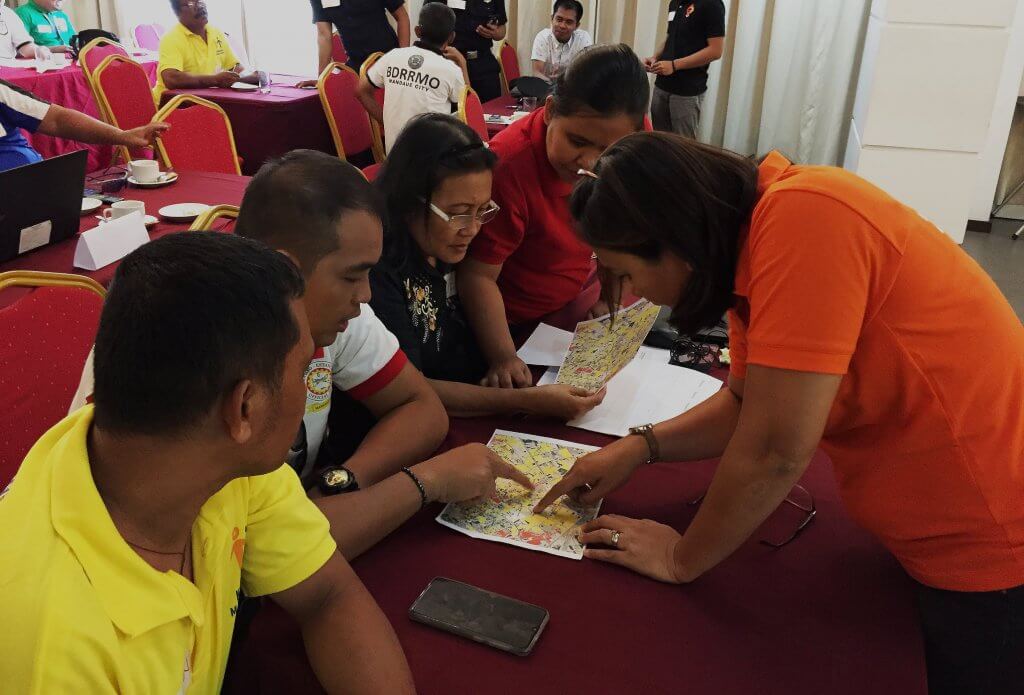 "Investment programs are not wish lists.", Atty. Gamboa highlighted as he facilitated the planning. Using 𝐅𝐢𝐫𝐞𝐂𝐡𝐞𝐜𝐤 𝐟𝐢𝐫𝐞 𝐡𝐚𝐳𝐚𝐫𝐝 𝐦𝐚𝐩𝐬, thirteen barangays of the city of Mandaue crafted evidence and community-based investment programs at the forefront of fire prevention and mitigation.
Fire disaster is a collective action problem, and one of its robust answers is for policy and decision-makers to implement equitable city-wide solutions well-cascaded to puroks and barangay sitios. Reducing overall fire risk would require a good number of months or years of coordinated work across local, national and even private officials, a politically tedious and expensive endeavor — yet with the FireCheck project blazing the trail for fresh innovations and technologies for pre-fire planning and fire response we can pave the way for a smarter governance across Metro Cebu.
"When we conduct campaigns sa mga barangay, we feel that we are not as convincing to communities kasi wala kaming dala-dalang evidence. Ngayon, ang FireCheck ang "ingredient" that strengthens our existing programs and campaigns sa mga barangay.", maintained SFO1 Jeric Alburo, Plans and Training head of BFP Mandaue, in his activity synthesis which then capped off the said investment planning
Through community-based and evidence-based programs implemented by local government units, urban centers can do better during fire conditions. Families from our very puroks can then grow more resilient and learn to better manage fire risks.