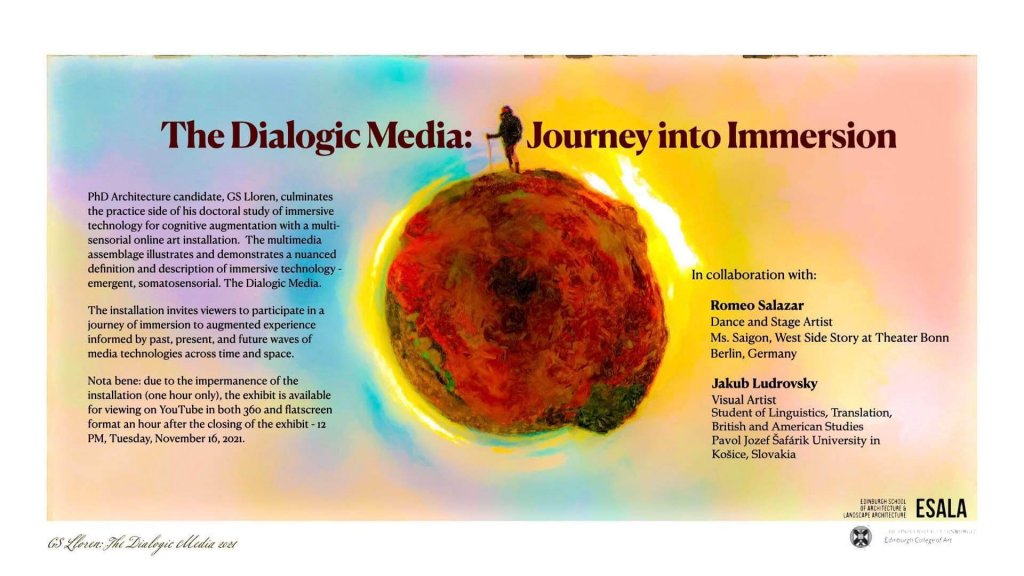 PhD Architecture candidate and UP Cebu College of Communication, Art, and Design professor, Gregg S. Lloren, culminates the practice side of his doctoral study of immersive technology for cognitive augmentation with a multi-sensorial online art installation. The multimedia assemblage illustrates and demonstrates a nuanced definition and description of immersive technology – emergent, somatosensorial. The Dialogic Media.
The installation invites viewers to participate in a journey of immersion to augmented experience informed by past, present, and future waves of media technologies across time and space.
Nota bene: due to the impermanence of the installation (one hour only), the exhibit is available for viewing on YouTube in both 360 and flat screen format an hour after the closing of the exhibit – 12PM, Tuesday, November 16, 2021.