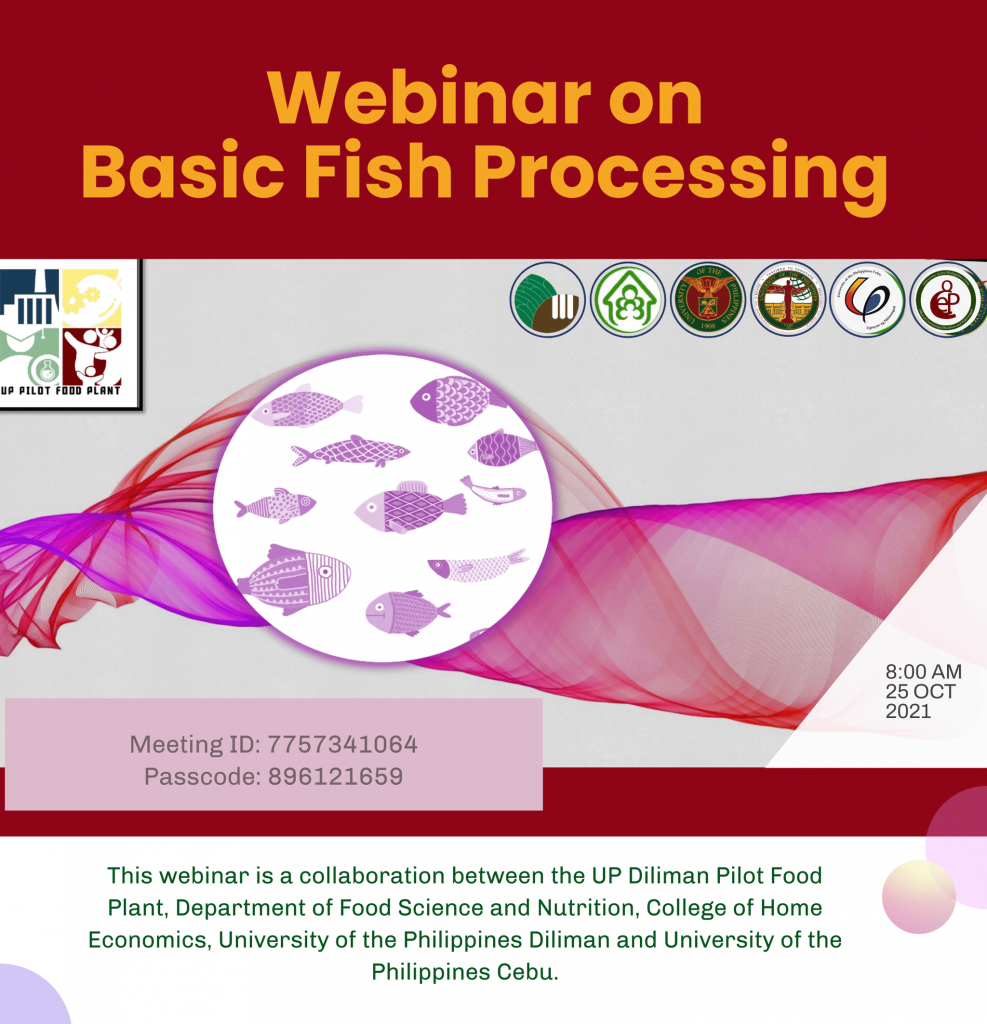 Learn with us!
Join our webinar on "Basic Fish Processing – Bangus and Tuyo in Oil" this 25 October 2021 from 8:00 AM to 3:00 PM.
This is a collaboration between UP Diliman Pilot Food Plant, Department of Food Science and Nutrition, College of Home Economics, UP Diliman, and UP Cebu.
We're on a first come first serve basis as we have only limited slots, so log in early!
Below are Zoom Meeting details:
Zoom Meeting ID: 7757 341 064
Password: 896121659
We hope to see you at the webinar!