University of the Philippines Cebu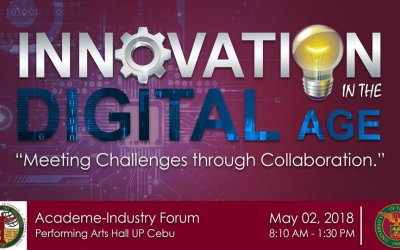 UP Cebu will be conducting an Academe-Industry Forum this coming May 2, 2018, from 8:30 AM-1:30 PM. An Open House of the university's shared services facilities will then follow afterwards. There are limited slots remaining so to those interested, kindly answer the...
It has come to our attention that an alleged student of UP Cebu by the name of Alyssa Sumulong, reportedly a BS Mathematics student of the College of Science, has been held suspect by the authorities as a member of an extreme radical group operating in Negros. As...
Puso 2 – UP Cebu
by Gregg Lloren
Puso 2 is a video ad that highlights the University of the Philippines Cebu as the national university's campus in the Central Visayas; an academic institution that takes its character from the region's quintessential food fare, puso (hanging rice). As it drums up itself as the centre of creativity, innovation, and service, it also reflects on it's role as nurturer of knowledge and learning; a catalyst of inspiration for generations of students seeking their destined place in nation building.