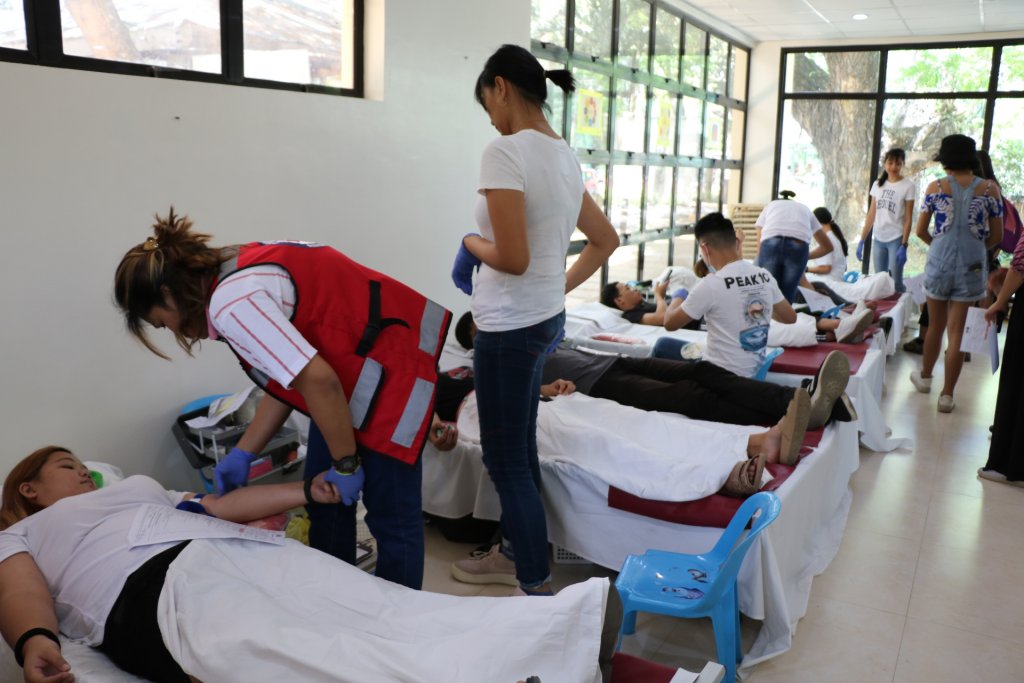 The bloodletting drive organized by the University of the Philippines Cebu Red Cross Youth Council for UP Cebu constituents was made a success by you, mga Isko!
In the midst of crisis, UPC constituents took time from their schedules to donate blood. The UPCRCY surpassed their goal of 22,500 CC and from UPC only, they were able to gather 26,100 CC of blood. This activity is also in line with the University of the Philippines Cebu University Student Council's Health Caravan.
Another bloodletting drive for the public will commence at Robinsons Galleria this Sunday, 15 March 2020, 10 AM to 5 PM.
According to a report by the Mental Health Foundation, donating blood can reduce stress, reduce risk of heart disease, and improve physical and emotional health.
Daghang salamat mga Iskolar ng Bayan!